The quality of lollipop manufacturing machine products needs to be improved
---
Lollipop manufacturing machine products changing day by day In many growth markets, confectionery makers focus primarily on improving product quality - whether they can successfully compete with imports, gain higher profits or enter new markets. This requires state-of-the-art processing technology, since the technology used is decisive for the quality of the product.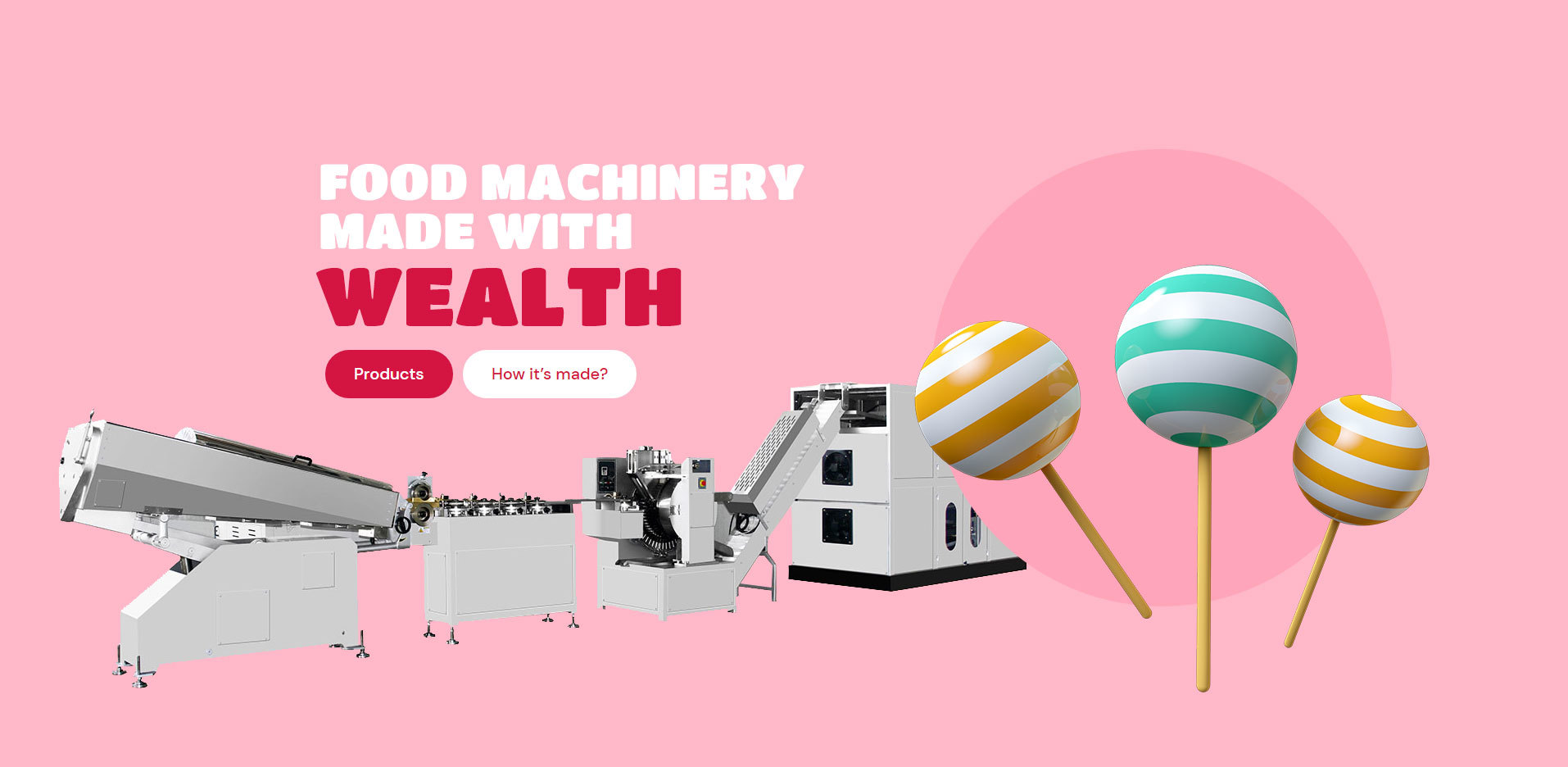 Packaging technologies for all of these products complement the confectionary manufacturer's product offering. lollipop manufacturing machine products products and technologies are changing with each passing day, and the super gold mine of lollipop manufacturing machine products market is gradually exuding a dazzling golden light.
Other innovations confectionery companies expect from manufacturers of lollipop manufacturing machine productss aimed at increasing the economics and efficiency of machines and equipment: fast product and packaging format changes with minimal changeover times, easy cleaning with low resource consumption, A high degree of flexibility in packaging equipment is also important, and these solutions help to optimize energy consumption.
Product variety, rapid innovation cycles, new flavors, shapes and functional packaging – these are all success factors, but also challenges for confectioners. For lollipop manufacturing machine products manufacturers, it is necessary to insist on product improvement and quality improvement, strengthen variety changes, and meet new customer needs.

With a 40-year history of the brand, our products have been exported to Southeast Asia, the Middle East, the European Union, and the Americas, where they enjoy a high reputation.
Contact Information
No. 201, Qingyu East Road, Rugao City, Jiangsu Province
---