Explanation of the working principle of china candy manufacturing equipment
---
There are many kinds of china candy manufacturing equipment on the market. According to different types of candy, china candy manufacturing equipment is divided into chocolate machine, malt sugar machine, soft sugar machine and so on. However, the basic principle of candy production is roughly the same, but there are differences according to the characteristics of the candy raw materials and the shape of the candy. The following is a brief introduction of hard china candy manufacturing equipment and cotton candy machinery: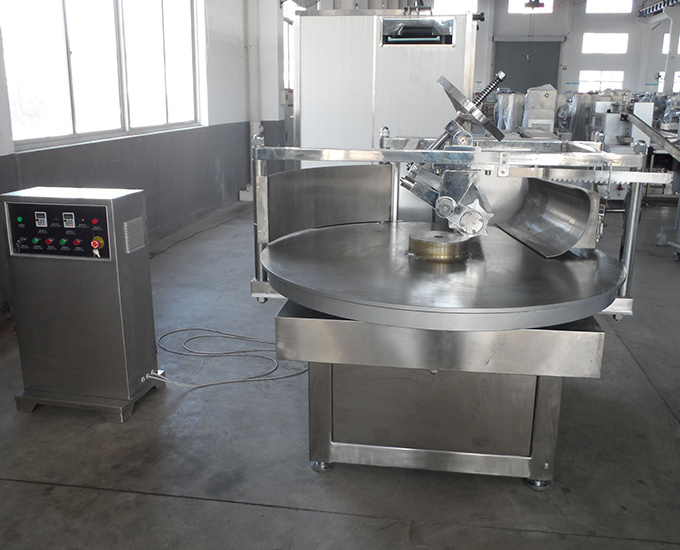 The technological process of hard candy is: melting sugar-vacuum boiling sugar-mixing-cooling-forming-cooling-inner packaging-outsourcing. First, the raw materials for making candies are melted at a high temperature in a sugar cooker at a temperature of about 109 degrees Celsius, and then the melted syrup is put into a vacuum sugar cooker at 120 degrees Celsius, and then sent to a China candy manufacturing equipment mixer for mixing, and then cooled After cooling in the machine, it is then made into a shape. After cooling on the conveyor belt for 3 minutes, the inner packaging can be carried out, but the temperature should be carefully adjusted. In the end, it is outsourcing, and it becomes the candy we buy on the street!

With a 40-year history of the brand, our products have been exported to Southeast Asia, the Middle East, the European Union, and the Americas, where they enjoy a high reputation.
Contact Information
No. 201, Qingyu East Road, Rugao City, Jiangsu Province
---