Features and applications of quality single twist chocolate packing machine
---
quality single twist chocolate packing machine is suitable for: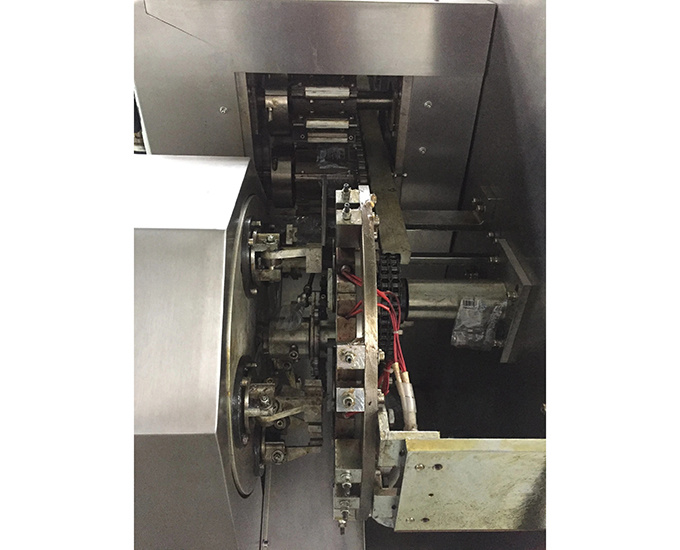 Puffed food, shrimp sticks, peanuts, popcorn, oatmeal melon seeds, seeds. Tea, sugar, condiments. Granular, short strip, flake solids such as coffee.
Features of quality single twist chocolate packing machine:
1. Back seal, square bag, long bag and other four-side seals;
2. It can automatically complete the functions of bag making, measuring, cutting, sealing, slitting, counting, and printing batch numbers;
3. The adopted microcomputer controller drives the stepper motor to control the bag length, with stable performance, convenient adjustment and accurate detection;
4. Select intelligent temperature controller and PID adjustment to ensure that the temperature error range is controlled within 1°C.
The above are some related explanations about the features and applications of the quality single twist chocolate packing machine, I hope it can be helpful to you.

With a 40-year history of the brand, our products have been exported to Southeast Asia, the Middle East, the European Union, and the Americas, where they enjoy a high reputation.
Contact Information
No. 201, Qingyu East Road, Rugao City, Jiangsu Province
---